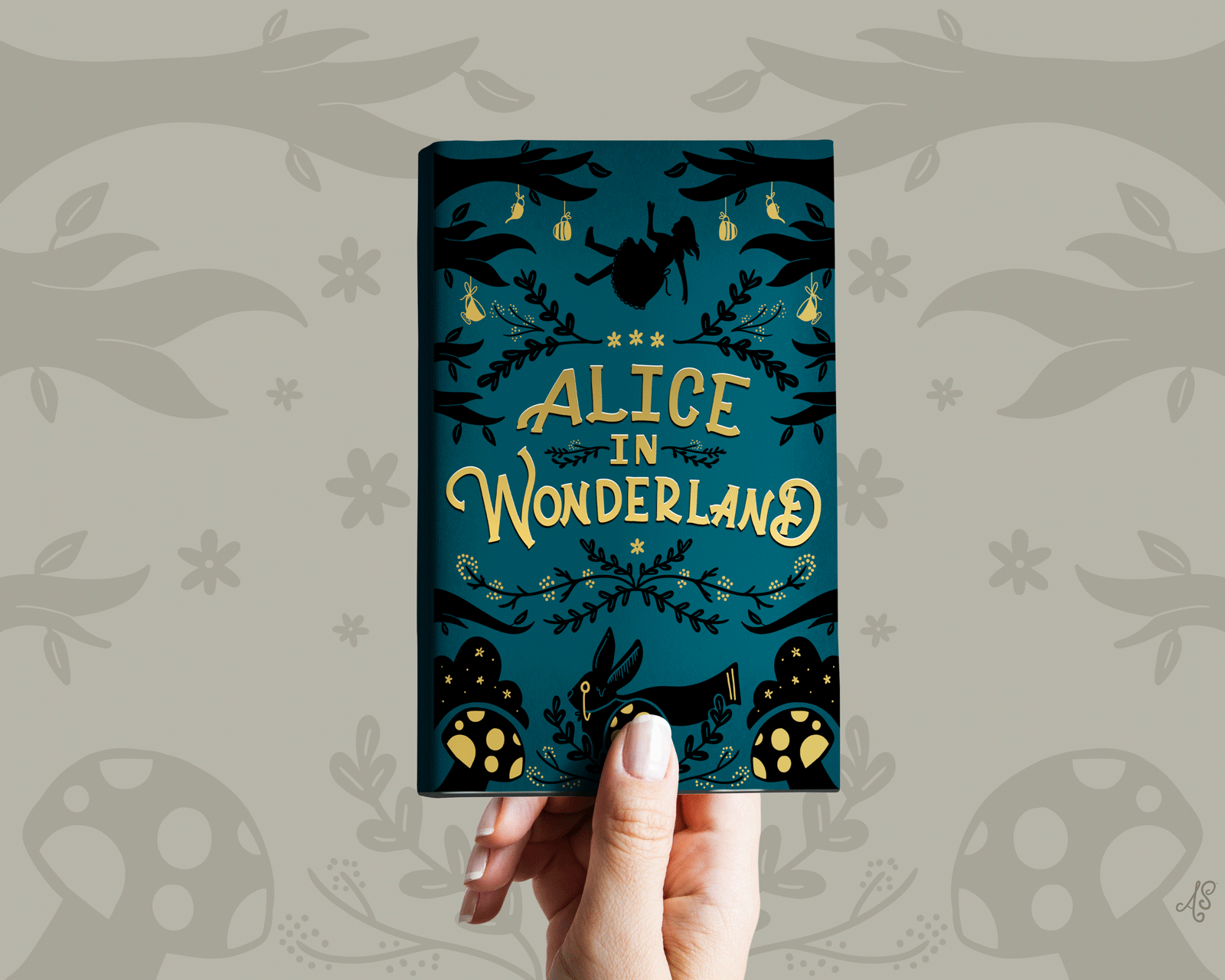 When I was first sketching this cover I stuck more to nature elements, and using silhouettes to add a little mystery to the cover. Alice in Wonderland has such heavy detail in characters and objects that I didn't want to overload the cover and give away details.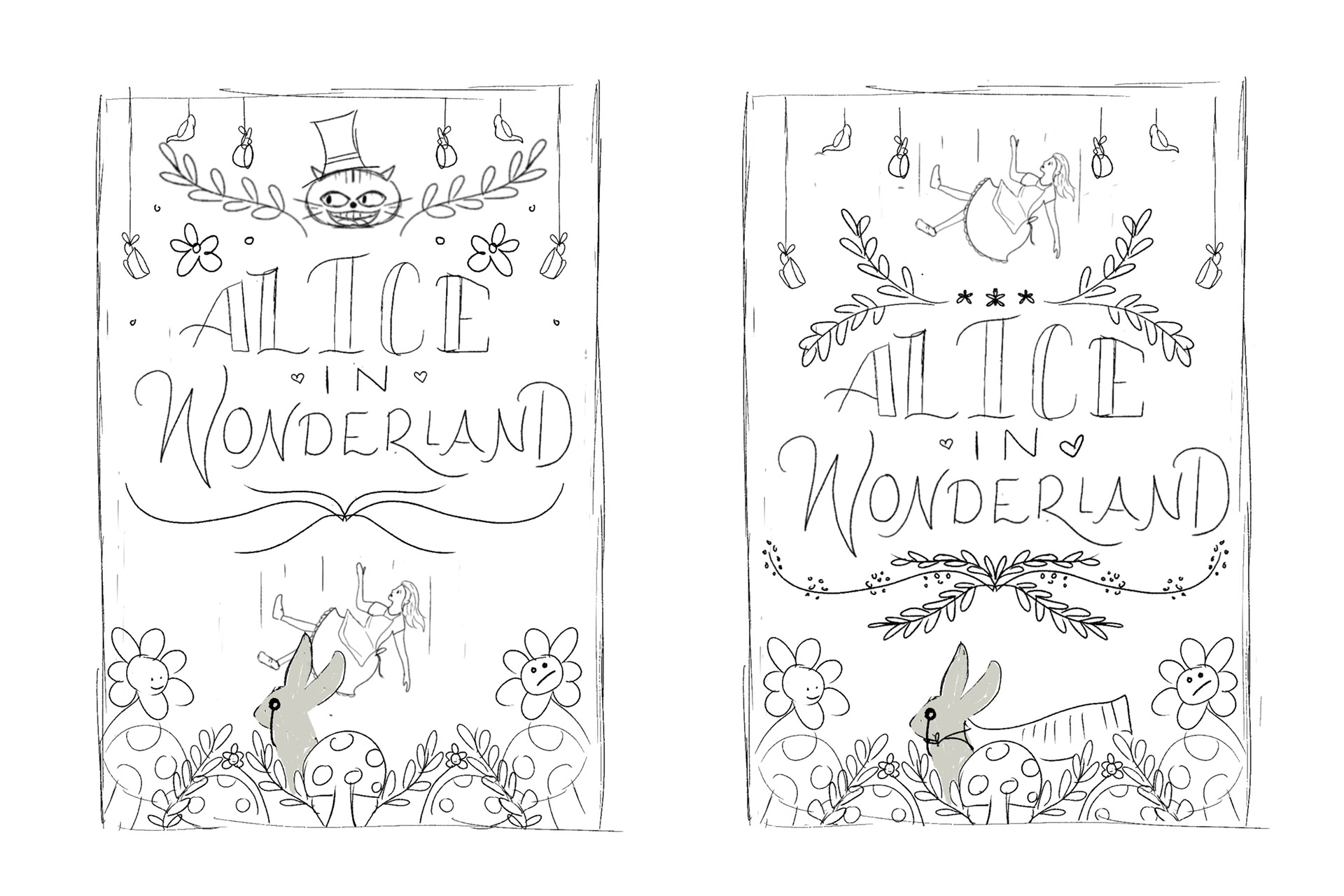 Both of my sketches evolved into what you see below. 
I absolutely love gold foil, and I imagined a printed cover would include it, especially due to it being such a classic.
The lettering was all hand drawn. My idea was to use the title to balance out the cover, keeping it center and bold with flourishes on the end letters of wonderland.