In the late summer of 2018 I joined the Facebook group "Make Ad's with Me" which connects Art Directors, Copywriters, Designers and Illustrators for collaborations on upcoming projects. 
I paired up with Copywriter
Kara Kramer
to create advertisements for Guitar Center focused on quotes from legendary music critics. 
All 3 pieces of artwork included a mix of illustration and lettering. 

Copy: Kara Kramer
Creative Direction: Ed Prentiss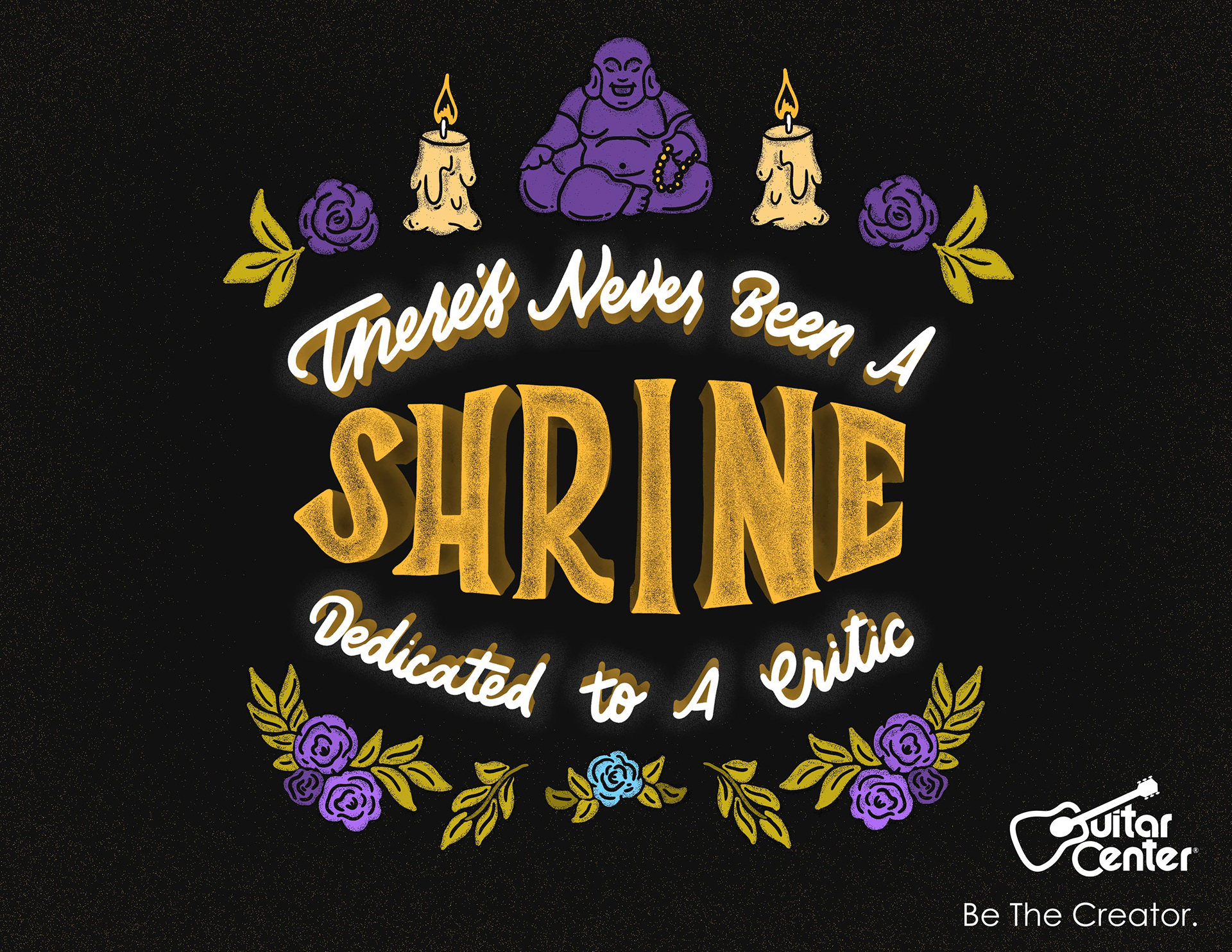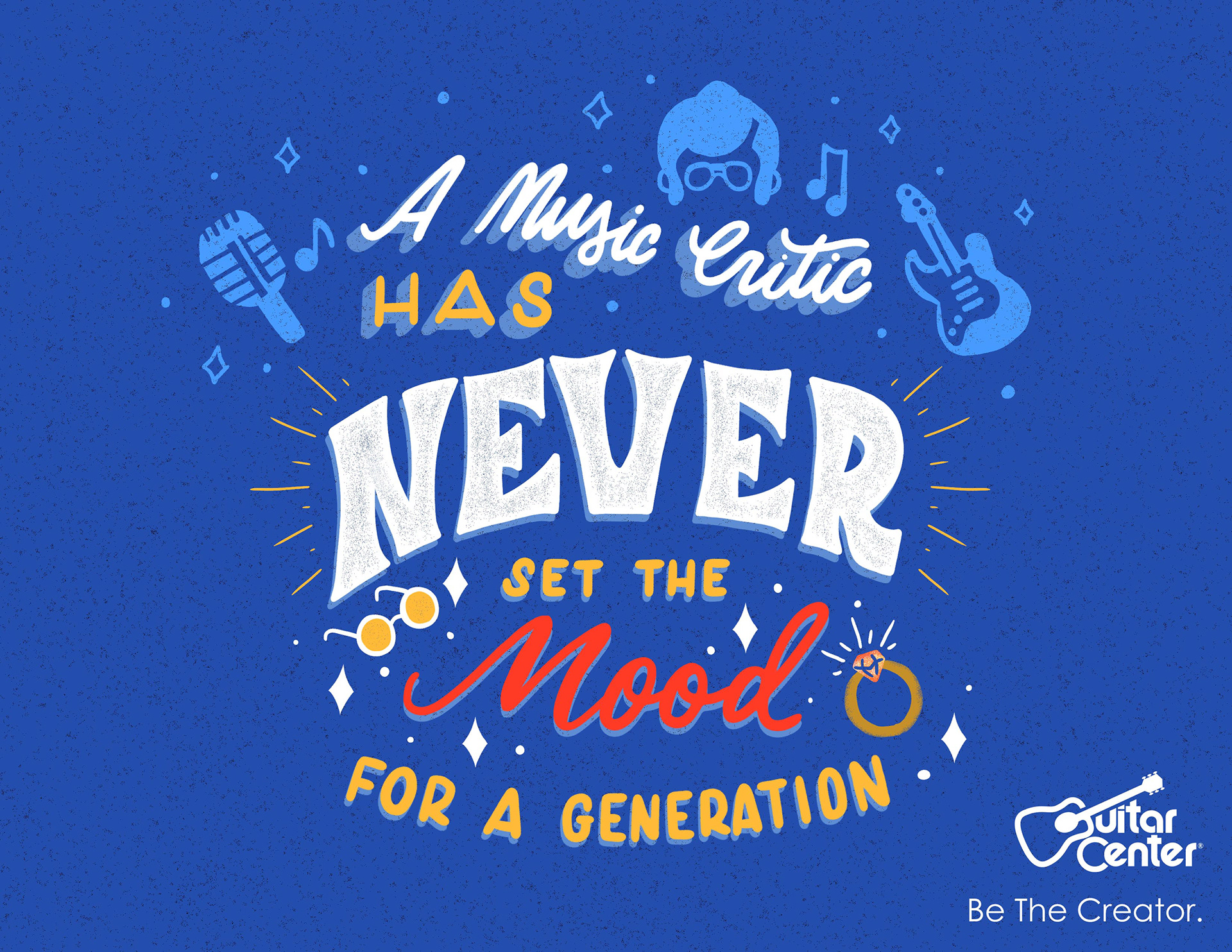 Below are 3 sketches that started the project.