In November of 2017, I was approached by Art Director Rachel Barth to create lettering for the January 2018 cover of Military Officer Magazine. 
January 2018 marked the new re-brand of the magazine resulting in a fresh face and use of illustration throughout the publication.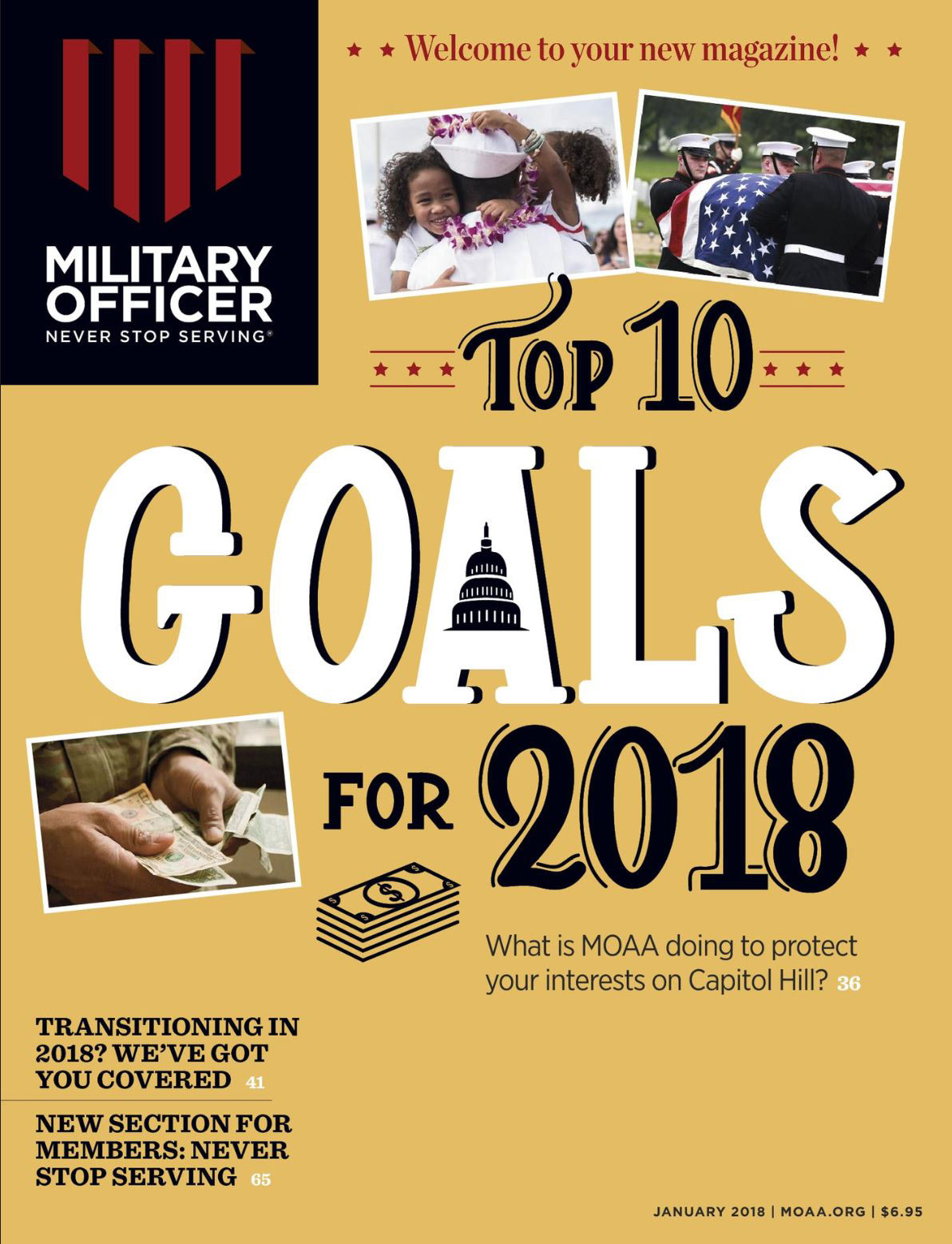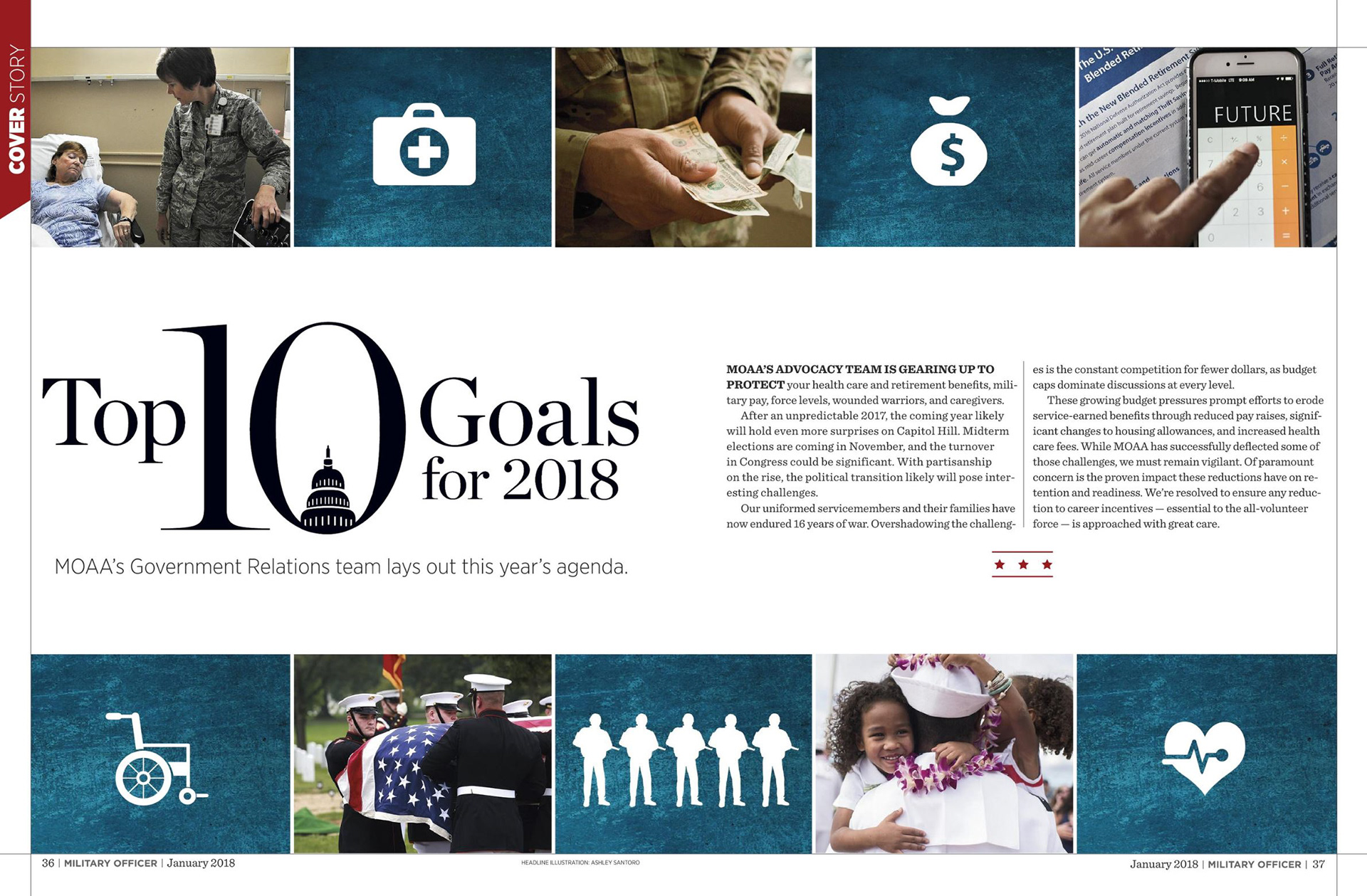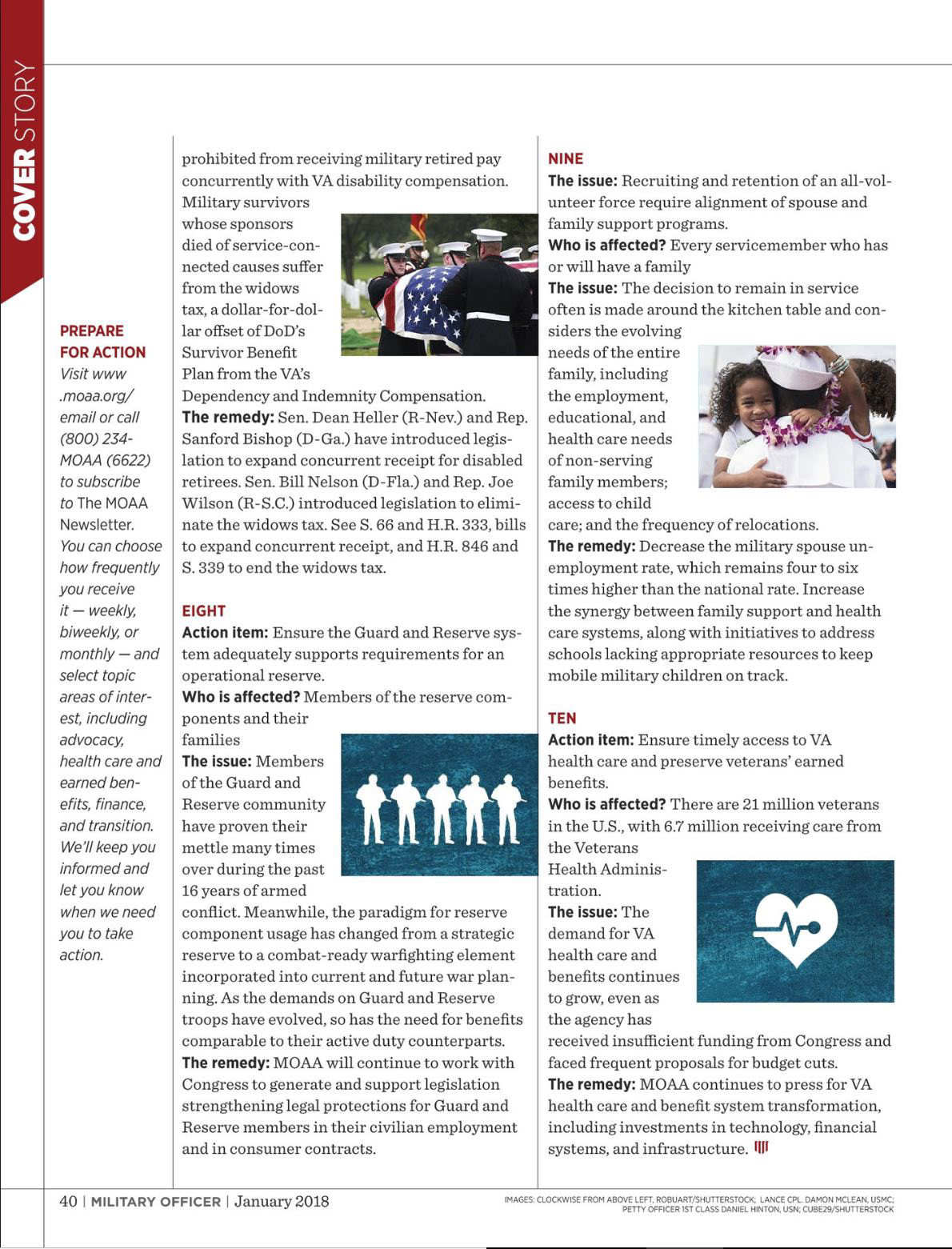 Internal spreads of the magazine featuring stars, stripes and capitol hill.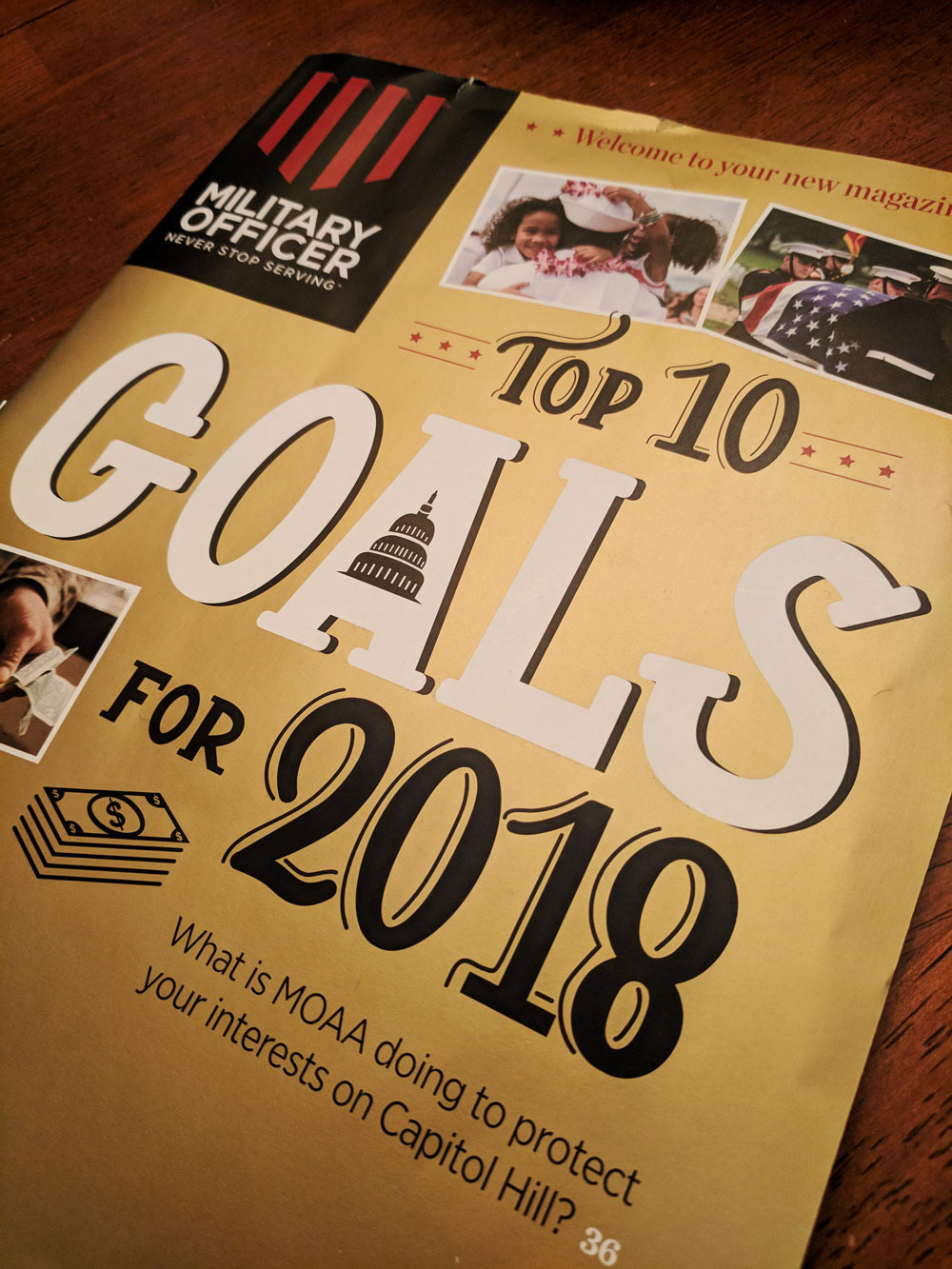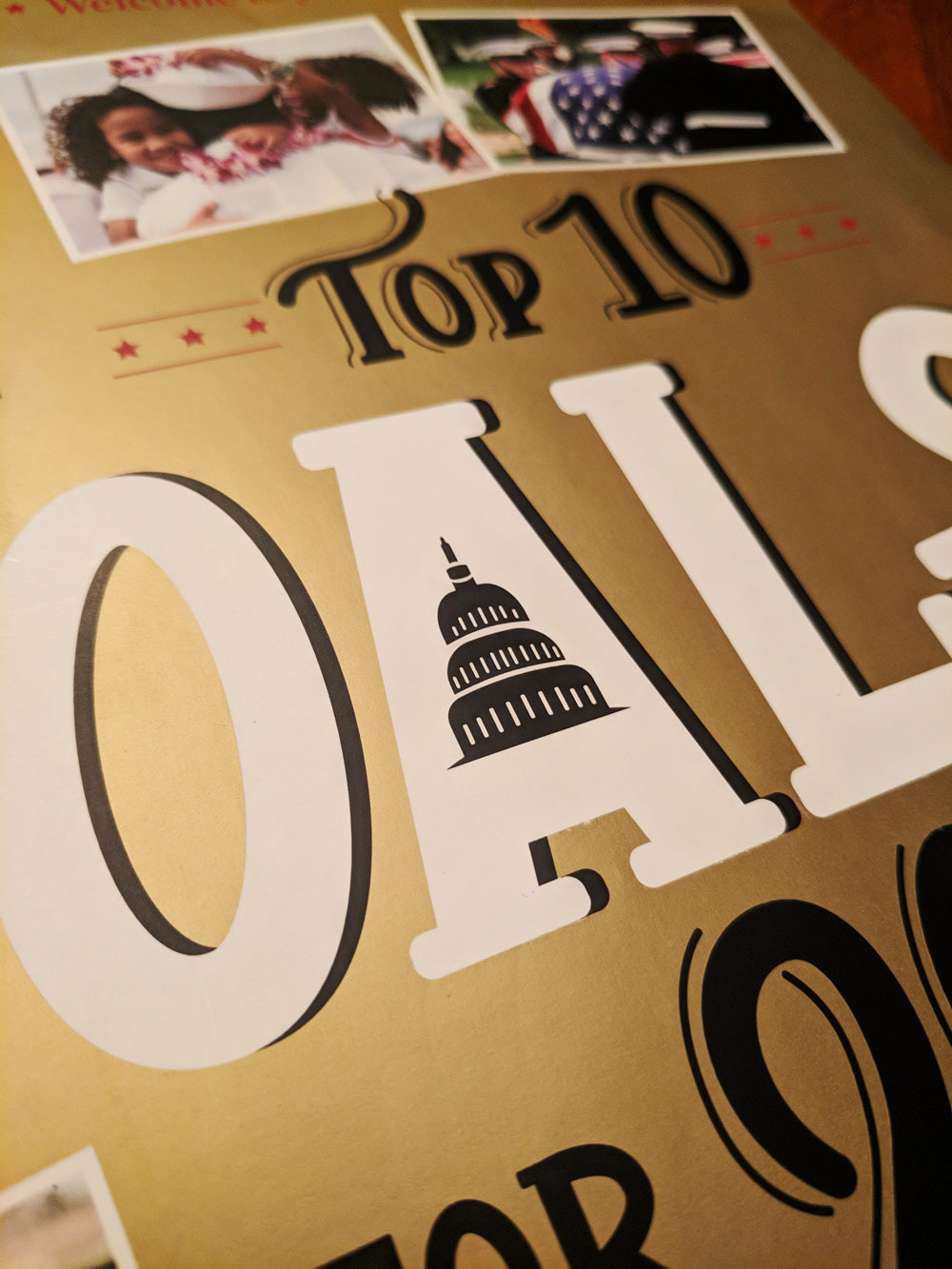 The physical magazine was finished with satin gold foil to celebrate the re-brand.