In hopes of one day getting the chance to create artwork for skate and surf companies I created a self initiated project for a fictious brand State of Mind. 

The board design includes illustrations and custom lettering
in a tarot card inspired style.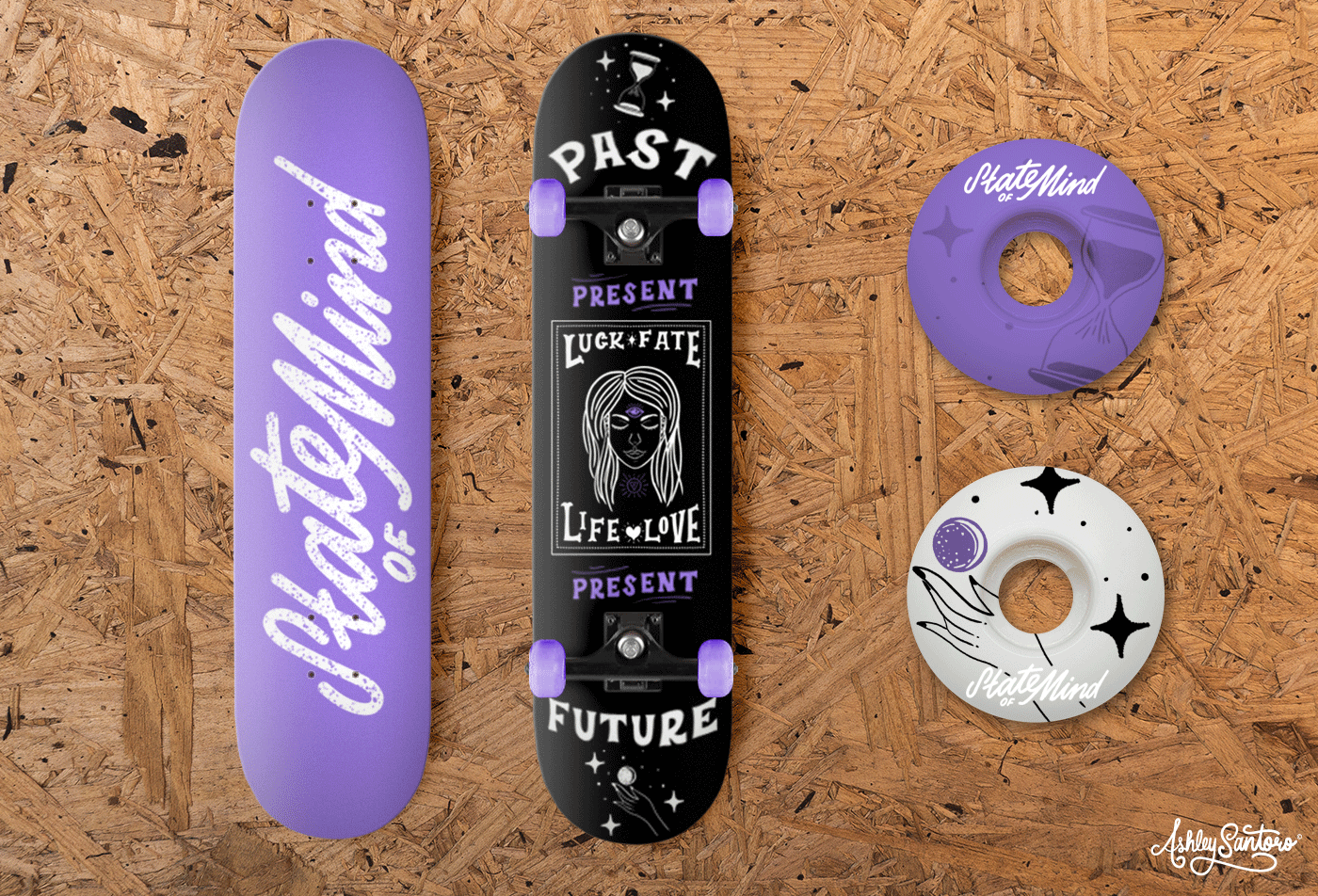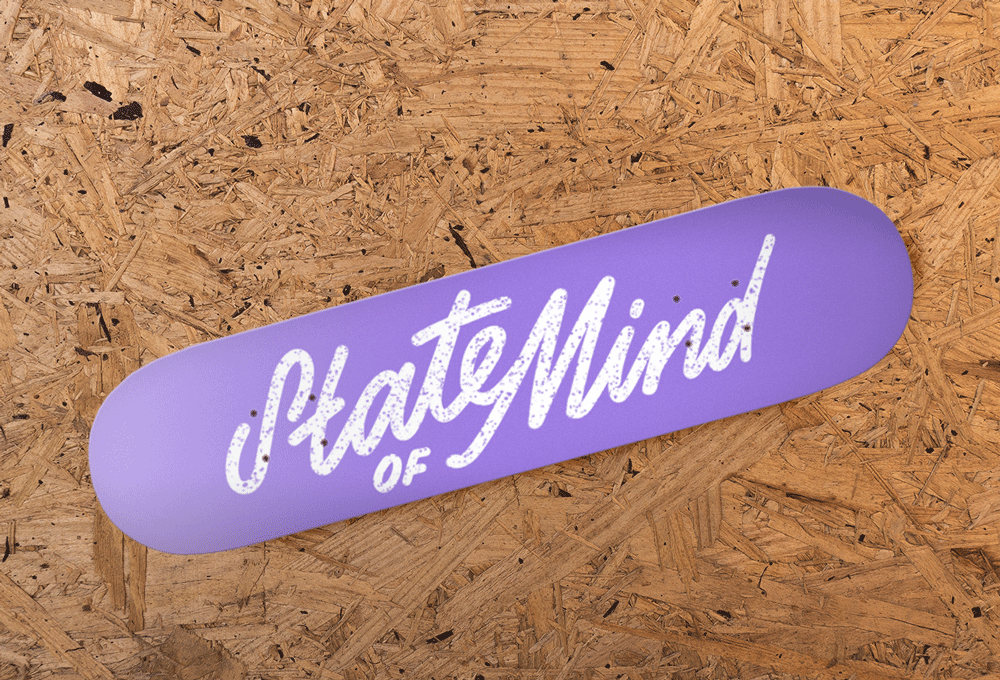 Custom Lettering was created to become the brands wordmark, used on the grip tape.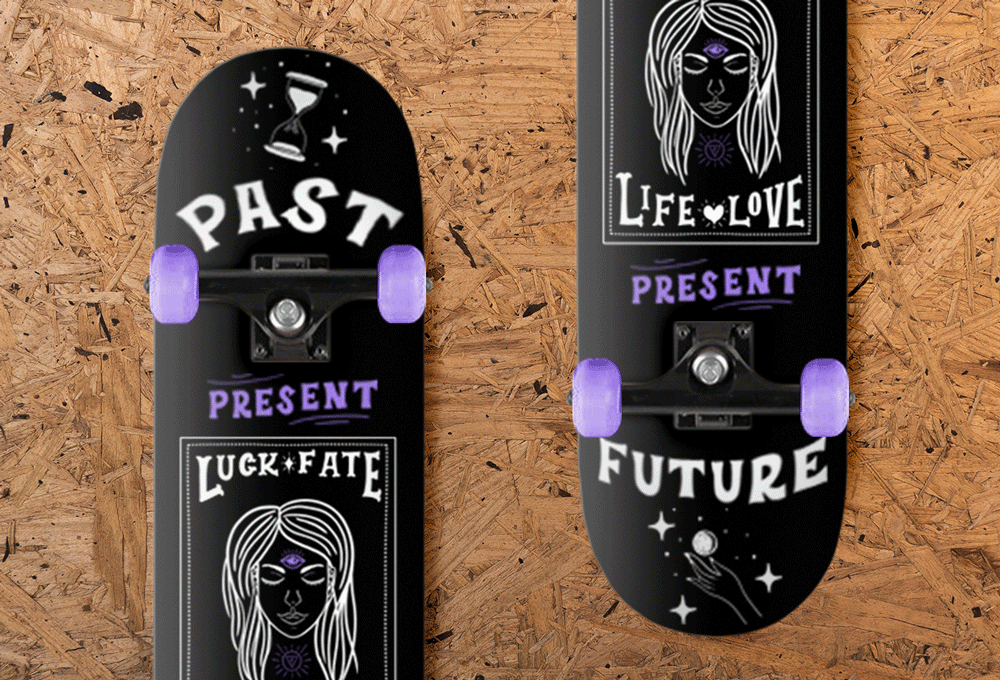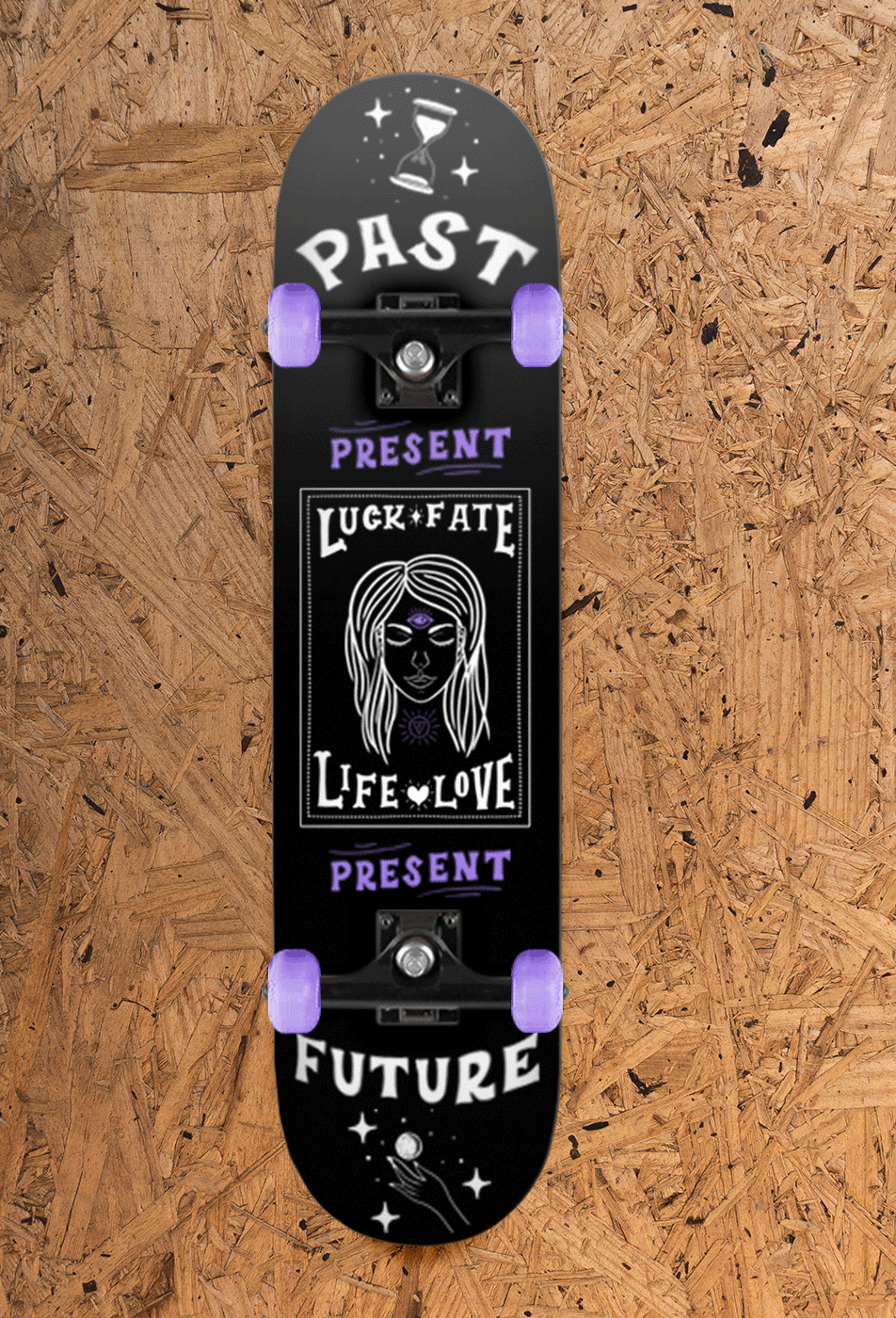 Various illustrations were used on both the deck underside and wheels. 
I also created 2 sets of wheels (see below) depending on the 
user's choice of style and colour.