A map I created to locate the Starbucks locations in St. Catharines, ON. I spend a lot of my time there, and it is my go-to city for remote working (that is close to home). 

There are many different cafe's and coffee shops in St. Catharines but Starbucks has always held a special place in my heart. I spent my childhood flipping through magazines sipping frappuccinos with my Mom, and it was always a place to go after dinner. 

Now, I go because it's a place with reliable wifi, comfy seating and a goof place to soak up coffee shop vibes when I need to leave my home office.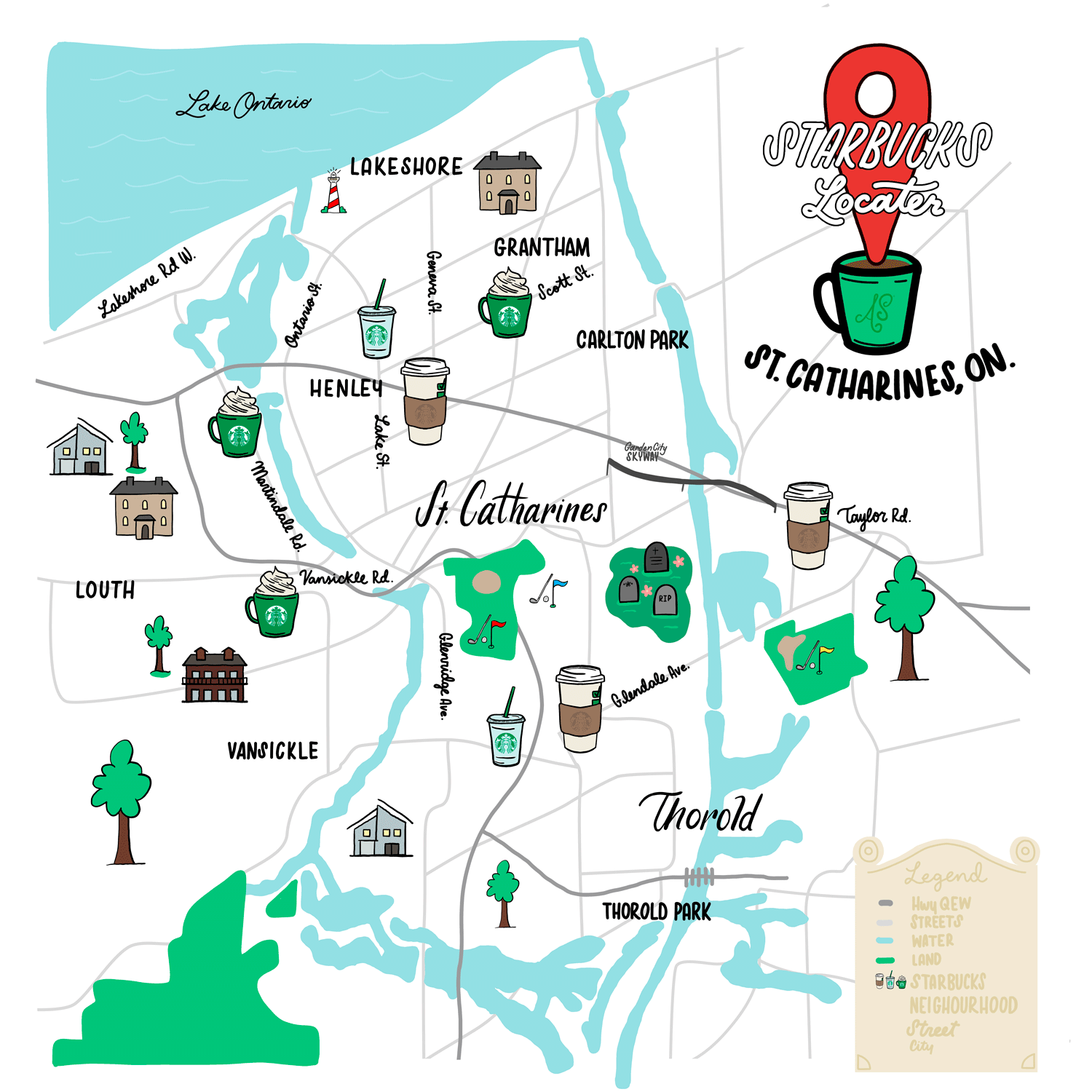 I played with my style a bit with this map. I normally love adding tons of texture, but this time I kept my colouring flat and simple. It's nice to work outside of my norm. 
A close up view of the maps elements.